---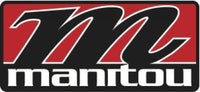 Manitou Evolver coil shock service
Regular price $190.00
Tax included.
Shipping
calculated at checkout.
Oil loss on the adjuster? Smacking noise in the cushioning? Then this service is just right for you. Damper service Maintenance on Manitou Evolver Coil damper including all seals.
Details about this product:
The service is carried out in the following steps:
- tested and professionally disassembled upon acceptance
- Cleaned in an environmentally friendly way with the Bio-circle cleaning device
- gets the latest generation of seals and damping oil
- gets newly developed separating piston with quad ring
- professionally assembled and tested
What products are used for the service?
Seal kits are the heart of every service. Our service kits are not replicas of the original - we raise the bar! An example of this is the consistent use of square rings as dynamic seals. Smacking or a missing lockout function are among the most common reasons for servicing dampers - nitrogen has entered the oil chamber via the separating piston seal. If you compare an original, frequently used O-ring with the quad ring we use, you won't be surprised.
Guarantee?
For this service, we install specially developed tuning seals and separating pistons with quad rings to improve performance, tightness and durability. We give a 6-month guarantee on function and tightness on all seals and assemblies. Since no seals from the manufacturer Fox are used, this manufacturer does not provide any warranty for this maintenance.
Completion?
• Pack the fork or shock with the invoice and cover letter and send it to us (don't forget your phone number and email address)
• upon arrival we will send an email confirming receipt and the current processing time
• we carry out maintenance and a functional check
• Payment is possible with Paypal or bank transfer
• After receipt of payment we will send the damper back with DHL
The seals for this service are installed exclusively as part of the service and are not freely available for sale.
If your damper model is not listed here, you can send us an inquiry with the model name.
Maintenance is possible at:
BOS Deville Air/TRC
BOS Idylle Coil
BOS Kirk
BOS Story
BOS VIP`r
Cane Creek Double Barrel Air
Cane Creek Double Barrel Coil
DMN Trombone
DT Swiss XM
DT Swiss X
DT Swiss M
DT Swiss IHL
Fox Air Vanilla
Fox Air Vanilla RC
Fox Alps 4/5
Fox DHX Coil (3.0/4.0/5.0/RC2/RC4)
Fox DHX Air (3.0/4.0/5.0)
Fox Dyad RT2
Fox Float (1st generation)
Fox Float CTD
Fox Float R/RP2/RP23 w/wo Boostvalve
Fox Triad/Septune
Fox Talas Needle "Problem Solver Kit"
Fox Van R
Fox Vanilla DH
German Answer Airforce Prion TL
Manitou Swinger Coil 3-way/X3, SPV
Manitou Dorado Pro/Expert
Manitou Evolver ISX-4/ISX-6
Manitou Q/QL
Manitou Radium R
Manitou Swinger SPV 3-way LRS
Manitou Swinger Air 3-way/X3/4-way/X4
Manitou Swingers Expert
Marzocchi Boss VR Adjust
Marzocchi Roco Air R/3PL/Air Lo
Marzocchi Roco Air TST R/Coil TST R
Marzocchi Air RC World Cup/Coil RC World Cup
Maverick DUC 32
Maverick M Bits
RS Ario/MC3
RS Boxxer R2C2/Worldcup until `14
RS Boxxer RC/Team until `14
RS Coupe Deluxe Coil (w/where Piggyback)
RS domain
RS Duke Motion Control
RS Poetry 2-step
RS Lyrik Solo Air and Coil, from `10
RS Lyrik Dual Position Air, from `10
RS Monarch
RS Monarch plus
RS Pike Dual Position Air and Coil, from `14
RS Reba Solo Air/Dual Air/U-Turn Motion Control
RS Revelation Solo Air/Dual Air/U-Turn Motion Control
RS Recon Solo Air/Coil/U-Turn Motion Control
RS Reverb
RS Reverb Stealth
RS sector Solo Air/Dual Position Coil/U-Turn
RS SID Solo Air Motion Control DNA
RS Sid Dual Air
RS Totem Solo Air/Coil Mission Control/Motion Control
RS Vivid Air (R2C)
RS Vivid Coil (R2C)
Scott Equalizer I/II
Specialized AFR Shock
Specialized E160
Specialized Future Shock (external brain), standard shape, Fox Float (1st generation)
Specialized Future Shock AFR Brain (LRS), Fox branded
Specialized Future Shock AFR Brain (LRS), Specialized branded
Specialized Future Shock (external brain), standard shape, Fox Float R(x)
Specialized Future Shock (external brain), slim shape, Fox Float (1st generation)
X-Fusion Glide R
X-Fusion HLR Vector Coil
X-Fusion O2 PVA
X-Fusion O2 R
You can reach us by phone, email, chat or contact form.
Workshop:

Ferdinand-Schultze-Str. 91, 13055 Berlin, right gate, 1st floor

Telephone: +49 (0)30 29009420
Email: info@rad-daempferklinik.de

Telephone availability Monday - Friday 1:00 p.m. - 4:00 p.m
Opening hours Mon - Fri 1:00 p.m. - 4:00 p.m

Please do not park on company premises!